Tags
#fakenews, Ann Barnhardt, chastity belts, Chlamydia trachomatis, Cryptosporidium, Cultural Marxism, Deconstructionism, Dr. Curt Doolittle, Father Anthony Cekada, Fox News, Francis Effect, FrancisChurch - In Liquidation, Frankfurt School, FSSP, Genderism, George Soros, Germania Delenda Est!, Germany, Giardia lamblia, Gonorrhea, Great Cardinal, Havana, Hemorrhoids, heretical pope, Herpes simplex virus, hippies, HIV, Holy Year of Mercy, Human immunodeficiency virus, Human papilloma virus, Humanism, Isospora belli, Jacque Derrida, James O'Keefe, Jesuits, Jesus Christ, Joseph Ratzinger, Jozef Pilsudski, Keynes, Keynesian Economics, Kirill I, Krakow, Law of Unintended Consequences, messeging, Mexico City, Microsporidia, Miracle on the Vistula, Modernists, MSM, narratives, Nassim Taleb, neo-modernism, Neo-Pagan, Net Neutrality, new springtime, New York Times, Nigel Farage, Pagan Christians, pathological, periti, Poland, Polish Bolshevik War 1920, Pontifical High Mass, Pope Pius VI, President Andrzej Duda, Project Veritas, r/K Selection Theory, Raymond Burke, Re-Traditionalization, Refugee Resettlement Watch blog, Republic of Poland, retained foreign bodies, risk event, Roman Curia, s "c"atholicZombie, s "theological structuring", s ABC News, s ABERRO AGENDA, s aberro-sex agenda, s AIDS, s Ambiguity, s Anal Cancer, s Ann Corcoran, s anorectal traum, s Archbishop of Warsaw- Praga, s Associated Press, s Austria, s Benedict XVI, s Bergoglio, s Big Gender, s Bio-History, s Boris Johnson, s BREXIT, s Card. Muller, s Cardinal Burke, s Cardinal Kazimierz Nycz, s cardinal Walter Kasper, s Catholic Church, s Chapel of the Holy Trinity, s Pope Francis, Saul Alinsky, sCatholic Church in Poland, Sexually transmitted diseases, spirit of Vatican II, SSPX, St Thomas Aquinas, sustainability, Synod 2014, Synod of Filth, Syphilis25, Tags #fakenarratives, Tags anal fissures, Tags Black Lives Matter, Team Bergoglio, The Remnant, The Scholasticum, theological deconstructionism, Thomism, Tradition, TransRational, Truth, Unjust ruler, Vatican II, Work of Human Hands, YouTube, Zombie, ZombieBishop
Greetings in this New Year Anno Domini 2020 dear and loyal readers.
Coming out of the gate in this New Year your humble blogger has OBSERVED a SIGNIFICANT EVENT.
And it has to do with Catholicism…
The SIGNIFICANT EVENT which this blogger is referencing is the news that Nicholas Sandmann, the young man who stood his ground at last year's March for Life in Washington D.C. in the face a contingent of provocateurs and was later the subject of a vile HATE campaign by the #FAKENEWS legacy media, has settled one of the subsequent law suits.
And that's not all. The other litigating party is none other than the congenially #FAKENEWS CNN.
Folks, this is YUUUUGE!
The SIGNIFICANCE of this EVENT, from the point of view of this very humble blogger, can be summarized as follows: The  boundary between what constitutes Free Speech and Libel has been reestablished.
So why is this significant, you might ask?
This boundary has always been there… theoretically?
Well, yes…. but…
What has been the case over the last decade or so, is that the US Legal System has started to disconnect from its historical grounding in… let's call it "facts and evidence based" legal theory.
A good case in point is summarized HERE, in this post from our friend Sundance from his Conservative Treehouse blog.
Getting back to the Nick Sandmann case, what appears to be the case is that CNN, or rather its legal team have decided not to pursue an aggressive and robust defense of their client's indefensible actions, but rather settle the case out of court.
The inference here is that they don't think "the time is right" to broach the Constitutional PRECEDENTS of what constitutes Free Speech and what constitutes LIBEL.
Remember folks, words do have OBJECTIVE MEANINGS AND COMMON USAGE in and of themselves. Put it another way, WORDS exist because they designate/denote something that is OBJECTIVELY TRUE, i.e. can be observed by everyone, everywhere and always. And the ultimate reason for why words exist is so that His creation can establish that which is True in order to know Him!
"In principio erat Verbum, et Verbum erat apud Deum, et Deus erat Verbum!"
No matter how much the neo-Marxist post-Modernists may not agree…
Summa summarum, what we see here is a good day for the US legal system, the US Constitution and Western Civilization in general.
What we also are OBSERVING is the beginning of what will most likely be an avalanche of LIBEL actions brought to the courts by other parties who were libeled by the #FAKENEWS media.
Aside, wonder what the increase in indemnity insurance for #FAKENEWS media will be in this post-Sandmann environment?
And while we are on this subject, wonder what the ramifications of a wider reestablishment of a "facts and evidence based" court decision will have on the "child genital mutilation" industry here in the US and Europe? (see HERE)
Anyways, going forwards your humble blogger will be monitoring this situation as it unfolds and pointing these EVENTS out to you dear and loyal readers as they arise.
And now, to the post from Zero Hedge:
Update:
*****
CNN settled its $250 million lawsuit with Covington High School Student Nicholas Sandmann for an undisclosed sum on Tuesday.
Sandmann was viciously attacked by left-leaning news outlets over a deceptively edited video clip from the January, 2019 March for Life rally at the Lincoln Memorial, in which the teenager, seen wearing a MAGA hat, appeared to be mocking a Native American man beating a drum (a known political grifter who lied about the incident, and stole valor).
Around a day later, a longer version of the video revealed that Sandmann did absolutely nothing wrong – but not until the media had played judge, jury and executioner of Sandmann's reputation.
That included CNN's Reza Aslan, who asked over Twitter "Have you ever seen a more punchable face than this kid's?"
"Contrary to its 'Facts First' public relations ploy, CNN ignored the facts and put its anti-Trump agenda first in waging a 7-day media campaign of false, vicious attacks against Nicholas, a young boy who was guilty of little more than wearing a souvenir Make America Great Again cap," Sandmann claimed in a 58-page lawsuit filed last May, according to the Washington Times.
Sandmann's attorney told Fox News last March that "CNN was probably more vicious in its direct attacks on Nicholas than The Washington Post. And CNN goes into millions of individuals' homes. It's broadcast into their homes."
In total, Sandmann has sought $800 million after also suing the Washington Post and NBC Universal.
Sandmann claims that the Post – which helped publicize a now infamous photo that helped trigger an Internet mob that swiftly outed the teen and demanded he be punished – led the hate campaign against Sandmann – and failed to practice proper journalistic due diligence – "because he was the white, Catholic student wearing a red 'Make America Great Again' souvenir cap on a school field trip to the January 18 March for Life in Washington, D.C. when he was unexpectedly and suddenly confronted by Nathan Phillips ('Phillips'), a known Native American activist, who beat a drum and sang loudly within inches of his face ('the January 18 incident')."
Trial dates have not yet been set in those cases.
"This case will be tried not one minute earlier or later than when it is ready," said Sandmann's attorney, Lin Wood, who says they also plan to sue the owners of The Enquirer, Gannett, within the next 60 days.
Meanwhile, filmmaker and pundit Mike Cernovich compiled a short list of some of CNN's more memorable reporting screwups (via Cernovich.com):
Jake Tapper reported that fired FBI director James Comey would testify that he never told Trump he was under investigation. After Comey testified, Tapper's article was updated to include this disclaimer, "The article and headline have been corrected to reflect that Comey does not directly dispute that Trump was told multiple times he was not under investigation in his prepared testimony released after this story was published.
Jim Acosta claimed Trump did not visit Steve Scalise after the tragic mass shooting committed by a far left wing terrorist.
CNN had to retract a story about Anthony Scaramucci being under investigation after it was revealed to be fake news.
CNN White House Reporter Jeremy Diamond claimed Trump was first President since George H.W. Bush to not take questions at a press conference held in China. Jake Tapper himself RT'ed Diamond. This claim was false.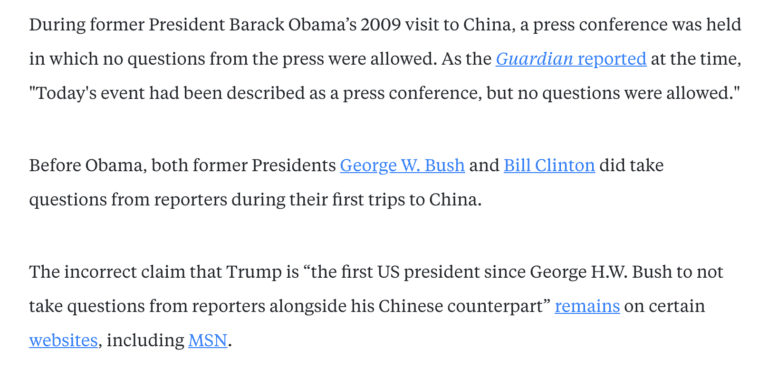 CNN claimed that Trump committed a faux pas during a fish feeding ceremony held in Japan.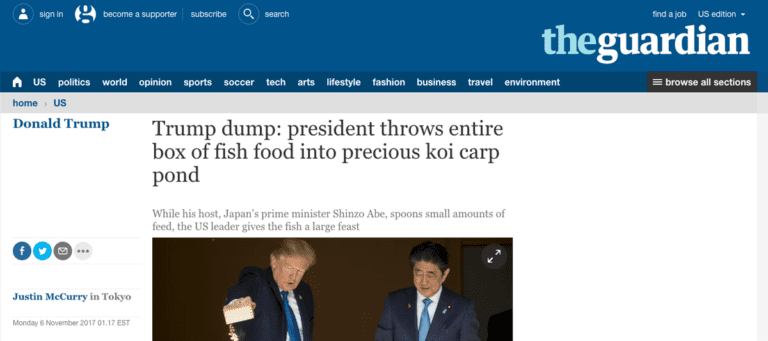 White House reporter Manu Raju claimed Donald Trump Jr. had advanced knowledge of the Wikileaks release of the Podesta emails. This story was confirmed by two sources, and it was fake news. To this day, Raju refuses to burn the sources who fed him a fake story.