Tags
#spyggate, Cultural Marxism, Deconstructionism, Father Anthony Cekada, Fox News, Francis Effect, Frankfurt School, FSSP, Genderism, George Soros, Germany, Giardia lamblia, Gonorrhea, Great Cardinal, Havana, Hemorrhoids, heretical pope, Herpes simplex virus, hippies, HIV, Holy Year of Mercy, Human immunodeficiency virus, Human papilloma virus, Humanism, Isospora belli, Jacque Derrida, James O'Keefe, Jesuits, Jesus Christ, Joseph Ratzinger, Jozef Pilsudski, Keynes, Keynesian Economics, Kirill I, Krakow, Law of Unintended Consequences, messeging, Mexico City, Microsporidia, Miracle on the Vistula, Modernists, MSM, narratives, Nassim Taleb, neo-modernism, Neo-Pagan, Net Neutrality, new springtime, New York Times, Nigel Farage, Pagan Christians, pathological, Poland, Polish Bolshevik War 1920, Pontifical High Mass, Pope Pius VI, President Andrzej Duda, President Donald J. Trump, Project Veritas, Raymond Burke, Republic of Poland, retained foreign bodies, risk event, Roman Curia, s "c"atholicZombie, s "theological structuring", s ABC News, s ABERRO AGENDA, s aberro-sex agenda, s AIDS, s Ambiguity, s Anal Cancer, s anorectal traum, s Archbishop of Warsaw- Praga, s Associated Press, s Austria, s Benedict XVI, s Bergoglio, s Big Gender, s Card. Muller, s Cardinal Burke, s Cardinal Kazimierz Nycz, s cardinal Walter Kasper, s Chapel of the Holy Trinity, s chastity belts, s Chlamydia trachomatis, s Pope Francis, Saul Alinsky, sBoris Johnson, sCatholic Church, sCavalcade of the Three Kings, sCryptosporidium, Sexually transmitted diseases, spirit of Vatican II, SSPX, St Thomas Aquinas, sustainability, Synod 2014, Synod of Filth, Syphilis25, Tags anal fissures, Tags Black Lives Matter, Tags Catholic Church in Poland, TagsBREXIT, Team Bergoglio, The Remnant, The Scholasticum, theological deconstructionism, Thomism, Tradition, TransRational, Truth, Unjust ruler, US Presidential Election 2016, Vatican II, Work of Human Hands, Zombie, ZombieBishop, ZombieChurch
Without comment from our catholic Zero Hedge website that posted this above clip… without comment.
UPDATE: 01:25 14 May 2020
The above video could be seen as a clip looking for a CONTEXT story…
And our catholic friends at Zero Hedge came through again…
Oh and one more thing: It's science…
PS Oh my, this HERE wasn't supposed to happen…
*****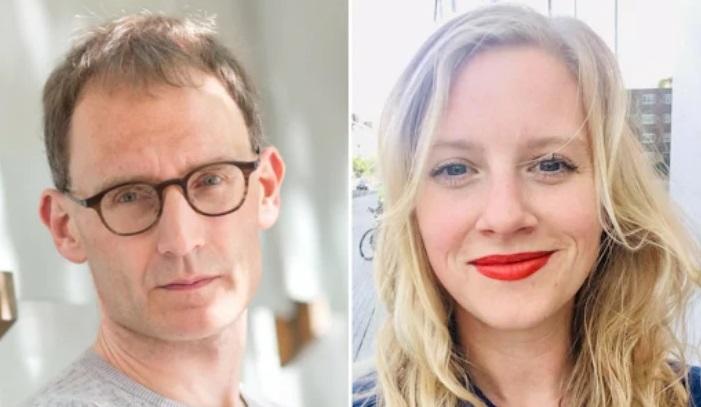 An analysis of computer models used by Professor Neil Ferguson to predict that millions would die of COVID-19- models on which Western leaders had based the ongoing lockdowns – have been torn to shreds. Some have even gone so far as to suggest that his dire models may have something to do with his married lover being an environmental activist.
As Conservative Woman's Janice Davis reports, "The source code behind the Ferguson model has finally been made available to the public via the GitHub website. Mark E Jeftovic, in his Axis of Easy website, says: 'A code review has been undertaken by an anonymous ex-Google software engineer here, who tells us the GitHub repository code has been heavily massaged by Microsoft engineers, and others, in an effort to whip the code into shape to safely expose it to the public. Alas, they seem to have failed and numerous flaws and bugs from the original software persist in the released version. Requests for the unedited version of the original code behind the model have gone unanswered.'"
According to Jeftovic, the code produces 'non-deterministic outputs,' which means it will spit out different results for identical inputs – rendering it inappropriate for scientific use.
"Investigation reveals the truth: the code produces critically different results, even for identical starting seeds and parameters," he said, adding that the output would even vary depending on which type of computer was used to run the simulation.
Jeftovic has been left scratching his head over why Ferguson's team failed to see that their software was so flawed, calling it "garbage in / garbage out,' only no matter what the input is – the output is always garbage, which is responsible for the lockdowns that have ground the global economy to a halt.
Another expert, Martin Armstrong (who has a controversial record) also reviews the Ferguson model code and comes to very similar conclusions. He says that it 'is such a joke it is either an outright fraud, or it is the most inept piece of programming I have ever seen in my life . . . This is the most unprofessional operation perhaps in computer science. The entire team should be disbanded and an independent team put in place to review the work of Neil Ferguson . . . The only reasonable conclusion I can reach is that this has been deliberately used to justify bogus forecasts intent for political activism . . . There seems to have been no independent review of Ferguson's work, which is unimaginable!' –Conservative Woman
Meanwhile, the Conservative Woman also points out that Ferguson's now-public affair – banging his married lover with strict lockdown measures in place, right after he recovered from coronavirus – should also be called into question.
His lover, 38-year-old Antonia Staats, is a left-wing activist who works for the US-based organization Avaaz – which promotes global activism on a number of topics, including climate change.
The Guardian has called Avaaz the globe's largest and most powerful online activist network, and it has a world-wide following of around 10million people. It is loosely connected with Bill Gates, through the World Economic Forum, which also lists Al Gore and Christine Lagarde on its board. Staats works as a senior campaigner on climate change for the group, and is said to be sympathetic towards the aims of Extinction Rebellion. Indirectly, on the surface at least, this ties Ferguson to climate change, a cause that the lockdown has served very well by managing to shut down the world economy. –Conservative Woman
So, was it idiocy on the part of Ferguson and his team at Imperial College London? Or is there a more sinister explanation for what went down?